Basement Finishing in Palmetto, Georgia
Are You Planning to Finish Your Palmetto Basement?
Choosing a trustworthy Palmetto basement finishing contractor just got easier! Valen Properties, LLC has spent years finishing basements and building a solid reputation as a trusted Palmetto basement finishing contractor. Since 2014, Valen Properties, LLC has been finishing basements in Palmetto homes. Our construction crews are well-versed in the local building codes and are up to date in the latest building methods and materials.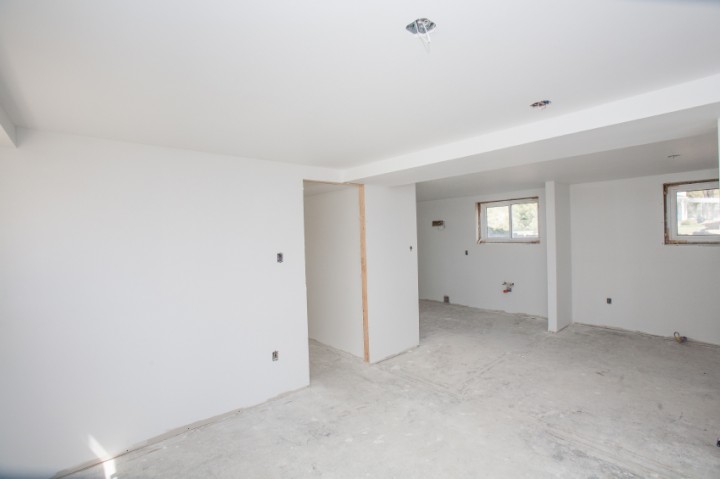 Your One Stop Palmetto Basement Finishing Company
Call Valen Properties, LLC to remodel or finish your basement in Palmetto and you'll not have to look anywhere else. We will take care of all necessary framing, plumbing, and electrical work necessary to complete the job. We'll install ceiling tiles, floor tiles and sheetrock to create a Palmetto finished basement to suit your needs.
Common Uses for Finished Basements in Palmetto Georgia
Home Office
Guest Bedroom
Bathroom
Game Room
Home Theater
Kids' Playroom
Man Cave
and more! Tell us about the vision you have for your basement!
Top Quality Palmetto Basement Finishing
Finishing a Palmetto basement does not have to break the bank. Let us know your vision and we'll devise a plan to finish your basement economically. Valen Properties, LLC will provide samples of ceiling and flooring tiles, carpeting and more to satisfy your vision and keep within your budget. There are many fine quality remodeling products that can be used to finish basements in Palmetto that don't cost a fortune.
---
Call for FREE Basement Finishing Quote
---
WHAT CUSTOMERS ARE SAYING:
5★★★★★ - "Woooww. Very surprised how busy you guys were and managed to come o my house and did a great job in my basement. Thank you Mr. Felipe. Thank you for sending such great employees to work on my property. They were very professional!! Thumbs up!!"

Laura G., Basement Finishing in Sandy Springs, GA

2019-10-11

5★★★★★ - "Felipe Valenzuela is great at calculating and giving fair prices. I like how he was responsible with his work and left everything well done. Will sure call him again!!!!"

Gabriela, Remodeling Contractor in Marietta, GA

2020-01-10

5★★★★★ - "Felipe Valenzuela is very knowledgeable and calculative in person. In storm damage issue he advises me so wisely by understanding my financial condition. Valen-properties give me a practical action plan in my budget and completed it in turnaround time. I recommend them to all and definitely work with them in the future."

Tom C., Carpentry in Douglasville, GA

2020-01-10

5★★★★★ - "5 Stars! Without any doubt, I was facing a roof leakage issue from the last 3 years; every year I ruptured the damage but the problem remains unsolved. Last year I hire Valen-Properties and trust me they did it so finely and with the prior precaution that I really recommend them to all. What I really like about Felipe & team is their keen inspection, work efficiency and quick turnaround time. Keep it up, guys!"

Nerob L., Carpentry in Lithia Springs, GA

2020-01-10

5★★★★★ - "Everything turnaround as I expected, Valen properties are the best flooring & painting service, providers. They have a team of professionals who deliver what you require. I understand that a problem arises during the process, but their quick assistance makes the process easy. Big thanks to Felipe Valenzuela for their 100% satisfactory services!"

Devid D., Flooring in Mableton, GA

2019-11-12

5★★★★★ - "I was thinking to reinstall my house's cabinets, but the issue was the basic foundation was very old; therefore, no one was ready to take this project. Valen-properties have a potential team who took this project and make me aware of the relevant risks as well. Felipe was so kind that he suggested me some remodeling amendments for my house with a proper investigation. I really appreciate the team, and I am very happy with the finished work."

Jeremy R., Cabinet Installation in Kennesaw, GA

2019-10-11

5★★★★★ - "I came across Valen-properties recently for the Kitchen remodeling on my wife's demand and genuinely speaking it was a wise decision taken by her! They give us a luxurious kitchen. I really thank Felipe and the team; I will recommend them to everyone. And Felipe catch you soon for another project!"

Emma R., Kitchen Remodeling in Douglasville, GA

2019-10-11

5★★★★★ - "Felipe installed my floor and painted my home. He is very professional and very fair with pricing. I am very pleased with his work."

Yuderca M., Flooring in Smyrna, GA

2019-10-11

5★★★★★ - "Mr. Valenzuela thank you very much for your work. I feel 100% satisfied with my new paint job at my house. I will be contacting you soon to do the guest room and bath's flooring."

Guillermo R., Painting in Marietta, GA

2019-10-11

5★★★★★ - "My kitchen was redone, I love the work they did, it's the best in Atlanta."

Jazleen Bella, Kitchen Remodeling in Atlanta, GA

2019-09-16

5★★★★★ - "Excellent service! Very satisfied with the work. Mr. Valenzuela remoled my bathroom and he did an amazing job. He also fixed a leak in my roof and it looks brand new. The prices were fair and he is very professional."

Bayblade, Bathroom Remodeling in Lithia Springs, GA

2019-09-16

5★★★★★ - "Nice experience! Would recommend to anyone!! Got my bathroom re-done with ceramic tile and will do business again! I need my deck re-done as well!! Cant wait!!!🤗"

Adonis Mencia, Bathroom Remodeling in Lithia Springs, GA

2019-09-16

5★★★★★ - "We just had our fence, back deck, and front porch power washed and repainted and stained. There were also some board repairs and minor touch-ups we asked them to do to the front porch. Felipe was very responsive and attentive. He frequently asked for feedback throughout the project and reminded us to ask for or point out things we wanted done to ensure we were happy. My only recommendation to others is to do your homework on researching the materials cost. The estimate he gave us for the paint, stain, and a couple boards after coming out to view the property was $350 but it ended up costing us about $700! That should've been something we could've researched prior, but we thought with his experience on these types of projects his estimate would've been more reliable. But that's also on us as well. Other than that, his crew was friendly and professional. They even moved our patio furniture out, and put it back. Just be sure to communicate well and often. Ask for what you want, and they'll do it to ensure you're happy"

Christina Rios, Deck Building & Repairs in Lithia Springs, GA

2019-07-13
---
Call for FREE Basement Finishing Quote
---