Remodeling Contractor in Vinings, Georgia
Trusted Vinings, Georgia Remodeling Contractor
Valen Properties, LLC has been updating and remodeling Vinings homes since 2014, and has built its reputation one happy customer at a time. As a leading Vinings remodeler, we have developed an expert understanding of local building codes. Each new remodeling project is approached with professionalism and integrity. Rest assured that the remodeling professionals in your Vinings home have been carefully screened and expertly trained to provide consistently high-quality workmanship.
---
Call for a FREE Quote
---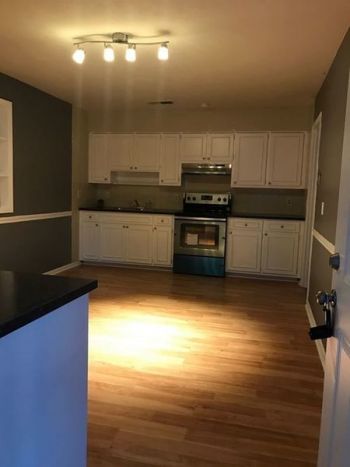 Comprehensive Vinings Home Improvement Services
From installing kitchen cabinets to framing a porch addition to remodeling your Vinings bathroom, Valen Properties, LLC has the expertise to tackle any remodeling project you desire. What's more, we'll be reachable and helpful every step of the way; from the initial design to choosing colors and styles, to the final coat of paint. Valen Properties, LLC's Vinings remodeling crews are skilled in providing quality craftsmanship no matter the size or scope of the project.
Vinings home remodeling project offerings include:
Kitchen Remodeling
Bathroom Remodeling
Home Additions
Custom Cabinetry
Home Siding
Back Yard Enhancements
Reconfiguring Space
Basement Finishing
Deck Building
And More – Just ask!
Competitively Priced Vinings Home Remodeling
Once you have trusted Valen Properties, LLC to develop your remodeling plans, you will receive a detailed breakdown of the projected cost. Of course, we'd be happy to work with plans you already have as well. Valen Properties, LLC takes pride in completing projects within budget. Your contractor will ensure that you understand and approve of where each and every dollar is going. We'll help you to locate cost savings in materials and labor each step of the way, so that you'll receive the best possible value for your Vinings home improvement budget. Honesty and fairness are the standards at Valen Properties, LLC.
---
Call for FREE Remodeling Contractor Quote
---
WHAT CUSTOMERS ARE SAYING:
5★★★★★ - "Thanks for remodeling my house. You deserve six stars. I will definitely hire you again when I need to in the future."

Scott Edith, Remodeling Contractor in Lithia Springs, GA

2021-04-05

5★★★★★ - "Valen Properties, LLC was entirely professional and responsive to my needs and wishes in remodeling my kitchen. I appreciated the close time-frame they kept to. The few delays were entirely due to my issues. I won't hesitate to use Valen Properties, LLC again!"

Son Jon, Remodeling Contractor in Lithia Springs, GA

2021-03-08

5★★★★★ - "Great company; friendly crew; great work.
Will definitely use this company for future remodeling needs!"

V & K Prince in Fairburn, GA

2020-07-22

5★★★★★ - "Felipe Valenzuela is great at calculating and giving fair prices. I like how he was responsible with his work and left everything well done. Will sure call him again!!!!"

Gabriela, Remodeling Contractor in Marietta, GA

2020-01-10

5★★★★★ - "Valen Properties just completed the remodeling of my kitchen and master bath and I can't say enough how satisfied I am with the results. Their professionalism, work ethic, and affordability are unmeasurable. Without a doubt will use them for any future jobs! I'm in love with my kitchen again, I 100% recommended"

Millie in Canton, GA

2023-04-24

5★★★★★ - "Felipe is great! He did work for me a year ago inside the house, and now just completed a beautiful deck around my above ground pool! Will be calling again for sure when it's time for the bathroom reno! Super attentive, always takes your phone calls, makes sure everything is correct, deals with inspections until everything is perfect. Have recommended already to a ton of my friends!"

Ginger H., Deck Building & Repairs in Atlanta, GA

2023-03-07

5★★★★★ - "We absolutely LOVE our new kitchen! Valen Properties came in and completely gutted our old kitchen, repaired the "surprises" you find when remodeling an older home, installed new sub floor and flooring, cabinets and countertops. Every person that came to our home was professional, polite and turned out exceptional quality work. We will definitely have them come back and help us with future remodels."

CJ, Kitchen Remodeling in Atlanta, GA

2022-02-10

5★★★★★ - "Thank you guys for the wonderful job well done definitely will do business again 110% satisfied"

Neno F., Carpentry in Atlanta, GA

2022-02-10

5★★★★★ - "Very professional on time, Great work ethic, Bathroom looks awesome. Thank you"

Jimmy S., Bathroom Remodeling in Atlanta, GA

2022-02-10

5★★★★★ - "Valen is wonderful at a very affordable price. They did great kitchen remodel."

Hazdelyn C., Kitchen Remodeling in Atlanta, GA

2022-02-10

5★★★★★ - "I contact this company to do my bathroom and a few things that was needed and they work pretty good I'm very happy with the results I will definitely contact them again when I need to do anything for my house thank you guys for your service I will recommend it to anyone that I hear that needs works in the house."

Donald W., Bathroom Remodeling in Atlanta, GA

2022-02-10

5★★★★★ - "Felipe was such a good communicator and listened to what we wanted to do. He responded to our questions and requests immediately and did an excellent job on our deck renovation. He wants to do an excellent job and will work with you until it is done. Thank you, Felipe and all his workers! The Arnolds"

The Arnolds in Hiram, GA

2021-12-03

5★★★★★ - "I had my bathroom remodeled with ceramic tile and I love the results, they did an amazing job. thank you so much Valen Properties LLC."

Delfina M in East Point, GA

2021-10-29

5★★★★★ - "I had my kitchen remodeled and it looks great!! I am so happy with the results, thank you Valen Properties LLC for an amazing job. I highly recommend them."

Laura G in Mableton, GA

2021-10-28

5★★★★★ - "I am very satisfied with their work. Thanks for remodeling my house. They are the best in bath rehab, drywall, and painting services. I would definitely recommend Valen Properties, LLC for your home repair and remodeling needs."

Anonymous

2021-09-27

5★★★★★ - "Valen Properties, LLC did a outstanding job on our hall bathroom. It was a full tear out and complete remodel. He was hands on and there for any questions we had. The installation crew were pleasant and very efficient. The workmanship was skilled and fast. They also went above and beyond with some issues that were not in the contract. What a great job!"

Sheryl Ortiz, Bathroom Remodeling in Lithonia, GA

2021-04-05

5★★★★★ - "Can not say enough great things about this business. Went to bat for me with my insurance and did an awesome job on my house. Always in contact and on time, cleaned up and fixed damage from a previous contractor-incredible!"

Sandra Clark, Remodeling Services in Mountain Park, GA

2021-04-05

5★★★★★ - "I have used Valen Properties, LLC for several projects over the past few years, including total bathroom updates and remodel. They are professional, knowledgeable and pay close attention to details. I am very pleased and satisfied with their work and I would definitely recommend Valen Properties, LLC for your home repair and remodeling needs."

Blake Hodges, Kitchen Remodeling in Lithia Springs, GA

2021-04-05

5★★★★★ - "I have used Valen Properties, LLC on several projects.They have done a whole house remodel for me. I have found them to be very experienced and knowledgeable and have done a great job at a fair price. I highly recommend them. If you are looking for a honest remodeling company give them a call."

Nicholas Hart, Remodeling Services in Stone Mountain, GA

2021-04-05

5★★★★★ - "We needed to get some repairs done quickly on the house. We used their service twice Valen Properties, LLC and got everything fixed for us in a timely, efficient manner. The work they did was great. We have used them in the past for our kitchen, bathroom, and other remodeling projects. They are ethical, dependable, and do very good work. We highly recommend them to anybody looking for a dependable remodeler."

Pinna Randolph, Bathroom Remodeling in North Atlanta, GA

2021-04-05

5★★★★★ - "The best remodeling contractor hands down. They treat their customers and sub contractors with respect and are very organized."

Steven Lagwinkski, Remodel Design in Lithia Springs, GA

2021-04-05

5★★★★★ - "They did expert work, very detailed and cleaned up daily and was so nice and pleasant to work with. I am so impressed with their enthusiasm and professionalism."

Chad West, Remodeling Services in Lithia Springs, GA

2021-03-08

5★★★★★ - "Valen Properties, LLC recently completed a home office remodel for us. They were the most professional, timely, and detailed team we have ever worked with. He was detailed and kept us informed daily. We are pleased with the result and highly recommend to anyone. Thanks for a great finished product, and a no hassle experience!"

Shawna Smith, Remodel Design in Powder Springs, GA

2021-03-08

5★★★★★ - "Valen Properties, LLC recently had remodel our kitchen. They went beyond what we had asked for in our kitchen. The project was on time and went together flawlessly. He always responded immediately to any questions we had and was very detailed with his work. We feel so fortunate that we had them as our contractor and his team that were so skilled and pleasant to have in our house."

Jaki Roy, Kitchen Remodeling in Austell, GA

2021-03-08

5★★★★★ - "The kitchen looks great! They turned this old fashioned area into a modernized kitchen. I like how the floors came out, it was done in a timely manner and the customer service was on point. Thanks guys!"

Helena Wilborn, Flooring in Lithia Springs, GA

2021-03-08

5★★★★★ - "They gave my bathroom a new look! I had been searching for someone to come and help fix my bathroom, will always use this company. Very easy to work with and very proficient in their work. Use them on your next home project."

Wendy Peterson, Bathroom Remodeling in Lithia Springs, GA

2021-03-08

5★★★★★ - "We love working with Valen Properties, LLC! If you're ever looking to remodel or start a design build project, I highly recommend them"

Harold Warren, Remodeling Services in Palmetto, GA

2021-03-08

5★★★★★ - "We had two bathrooms fully remodeled and they look great! I was impressed with communication. We were updated along the way and were always told when someone would be at our house. If we needed a question answered, we always received a quick response. We plan to use Valen Properties, LLC for our kitchen as well."

Melinda Andrews, Bathroom Remodeling in Hiram, GA

2021-03-08

5★★★★★ - "These guys are amazing! Valen Properties, LLC helped me design and build my new kitchen and bath with new and exciting ideas. He is very knowledgeable and always a pleasure to talk to. His team was polite and professional. I would highly recommend!"

Michelle Tucker, Bathroom Remodeling in Powder Springs, GA

2021-03-08

5★★★★★ - "Valen Properties, LLC has a great and well-experienced team. They made the project plan easily to understand. Also, they adjusted the designs according to my specifications. And the cost is reasonable as I saw the result. I highly recommend you!"

Marguerite Walker, Remodeling Services in Mableton, GA

2021-03-08

5★★★★★ - "He performed a metal roof install for us 9 months ago. We had a small issue arise and he promptly handled the warranty issue quickly. I appreciate that. Thank you. I recommend Valen Properties, LLC"

Amanda Gray, Remodel Design in Lithia Springs, GA

2021-03-08

5★★★★★ - "Earlier today I posted a negative review and I want to change that. The mistake was on my part and we are set to meet in the next few days. My bad!"

Billy Eller

2021-01-12

5★★★★★ - "Felipe Valenzuela is very knowledgeable and calculative in person. In storm damage issue he advises me so wisely by understanding my financial condition. Valen-properties give me a practical action plan in my budget and completed it in turnaround time. I recommend them to all and definitely work with them in the future."

Tom C., Carpentry in Douglasville, GA

2020-01-10

5★★★★★ - "5 Stars! Without any doubt, I was facing a roof leakage issue from the last 3 years; every year I ruptured the damage but the problem remains unsolved. Last year I hire Valen-Properties and trust me they did it so finely and with the prior precaution that I really recommend them to all. What I really like about Felipe & team is their keen inspection, work efficiency and quick turnaround time. Keep it up, guys!"

Nerob L., Carpentry in Lithia Springs, GA

2020-01-10

5★★★★★ - "Everything turnaround as I expected, Valen properties are the best flooring & painting service, providers. They have a team of professionals who deliver what you require. I understand that a problem arises during the process, but their quick assistance makes the process easy. Big thanks to Felipe Valenzuela for their 100% satisfactory services!"

Devid D., Flooring in Mableton, GA

2019-11-12

5★★★★★ - "I was thinking to reinstall my house's cabinets, but the issue was the basic foundation was very old; therefore, no one was ready to take this project. Valen-properties have a potential team who took this project and make me aware of the relevant risks as well. Felipe was so kind that he suggested me some remodeling amendments for my house with a proper investigation. I really appreciate the team, and I am very happy with the finished work."

Jeremy R., Cabinet Installation in Kennesaw, GA

2019-10-11

5★★★★★ - "I came across Valen-properties recently for the Kitchen remodeling on my wife's demand and genuinely speaking it was a wise decision taken by her! They give us a luxurious kitchen. I really thank Felipe and the team; I will recommend them to everyone. And Felipe catch you soon for another project!"

Emma R., Kitchen Remodeling in Douglasville, GA

2019-10-11

5★★★★★ - "Felipe installed my floor and painted my home. He is very professional and very fair with pricing. I am very pleased with his work."

Yuderca M., Flooring in Smyrna, GA

2019-10-11

5★★★★★ - "Woooww. Very surprised how busy you guys were and managed to come o my house and did a great job in my basement. Thank you Mr. Felipe. Thank you for sending such great employees to work on my property. They were very professional!! Thumbs up!!"

Laura G., Basement Finishing in Sandy Springs, GA

2019-10-11

5★★★★★ - "Mr. Valenzuela thank you very much for your work. I feel 100% satisfied with my new paint job at my house. I will be contacting you soon to do the guest room and bath's flooring."

Guillermo R., Painting in Marietta, GA

2019-10-11

5★★★★★ - "My kitchen was redone, I love the work they did, it's the best in Atlanta."

Jazleen Bella, Kitchen Remodeling in Atlanta, GA

2019-09-16

5★★★★★ - "Excellent service! Very satisfied with the work. Mr. Valenzuela remoled my bathroom and he did an amazing job. He also fixed a leak in my roof and it looks brand new. The prices were fair and he is very professional."

Bayblade, Bathroom Remodeling in Lithia Springs, GA

2019-09-16

5★★★★★ - "Nice experience! Would recommend to anyone!! Got my bathroom re-done with ceramic tile and will do business again! I need my deck re-done as well!! Cant wait!!!🤗"

Adonis Mencia, Bathroom Remodeling in Lithia Springs, GA

2019-09-16

5★★★★★ - "We just had our fence, back deck, and front porch power washed and repainted and stained. There were also some board repairs and minor touch-ups we asked them to do to the front porch. Felipe was very responsive and attentive. He frequently asked for feedback throughout the project and reminded us to ask for or point out things we wanted done to ensure we were happy. My only recommendation to others is to do your homework on researching the materials cost. The estimate he gave us for the paint, stain, and a couple boards after coming out to view the property was $350 but it ended up costing us about $700! That should've been something we could've researched prior, but we thought with his experience on these types of projects his estimate would've been more reliable. But that's also on us as well. Other than that, his crew was friendly and professional. They even moved our patio furniture out, and put it back. Just be sure to communicate well and often. Ask for what you want, and they'll do it to ensure you're happy"

Christina Rios, Deck Building & Repairs in Lithia Springs, GA

2019-07-13
---
Call for FREE Remodeling Contractor Quote
---